Christmas is nearly here, and after the last few years where many of us don't know what day it is half the time, we think it's about time we make it something to remember… don't you? 
If you're prepping for your Christmas holidays and wondering what's on, where to go and what to do, then you're in the right place! Here's our top 5 most exciting and fun-filled Christmas activities in the UK you can do during the holidays. 
Don't forget - a lot of these activities might involve you driving to get there (if you don't fancy using public transport) so if you don't have your own set of wheels, why not borrow a parent's car? Our Pay as You Go Insurance allows you to pay for the miles you need so you can make these Christmas road trips a reality! 
Christmas markets
Almost every town up and down the UK will have some sort of Christmas market on during the holidays, and they're the perfect way to get yourself in the festive mood. Whether you head to your local town, or go to one of the big ones like Manchester, Edinburgh or Nottingham - there's no better place to fill up on festive food and find some unique gifts for your loved ones!  
Winter wonderland is back! 
Branded as the world's best destination for festive-fun, Winter Wonderland in the heart of London is something thousands of people every year put on their Christmas to-do list. If you've been - you'll know why. If you haven't, well, you know what to do! This little slice of festive cheer is located in Hyde Park in London and has so many things to do whilst you're there, like Ice Skating, Ice workshops, Christmas Markets, Santa Land, a Christmas Circus and so much more! 
This year to keep everyone safe, you need to book your tickets in advance! Winter Wonderland is open between November 19th and January 3rd. Head over to the Winter Wonderland website to book your tickets now!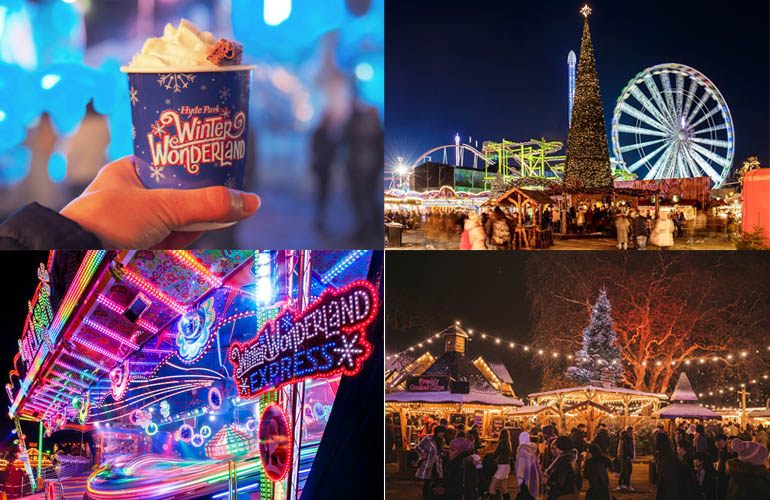 Head to Hamleys 
We can say it's for the kids all we want, but there is nothing quite like visiting one of the best toy shops in the whole world at Christmas time! It's one for the whole family - not just the shopping, but all the events they put on like Tinsel Toy Parades, Holly Jolly Jig and of course… meeting Santa! You may think that a trip to Hamleys involves going to the capital, but there's actually Hamleys stores all across the UK - including in Liverpool, Milton Keynes and Manchester. Find your local Hamleys store and make a day of it. Pst - don't forget to clear out the car so you have room to put in all the toys you'll end up buying!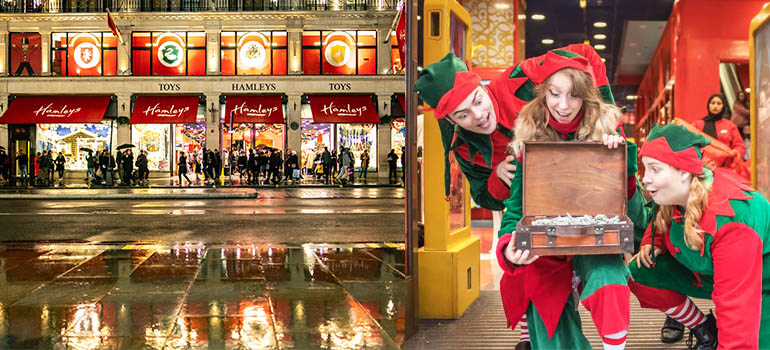 Christmas Light Trails 
If you're looking for something a bit more chilled to do this Christmas, why not head out to a Christmas Light Walk? They've been a popular festive pastime for over a decade and can be found up and down the country, so you won't have to travel too far before you find one. Christmas Light Walks often include tunnels of fairy lights, themed illuminations, glowing snowflakes and so much more to get you in the festive mood. They also often take place outside so are great for those being cautious due to the pandemic.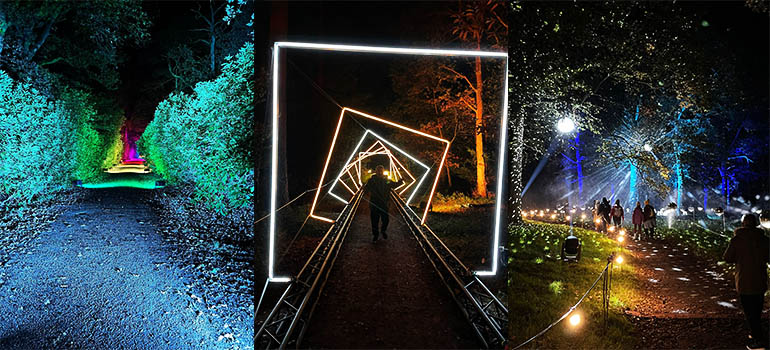 Our top Christmas Light Trail picks:
Christmas at Blenheim Palace - Oxfordshire 
Enchanted Christmas at Westonbirt Arboretum - Gloucestershire 
The Lanterns at Chester Zoo - Cheshire 
What's Christmas without Panto? 
Some things are a tradition for a reason and Panto is one of them! Honestly, what says Christmas say more than hundreds of people shouting 'HE'S BEHIND YOU' to a seemingly clueless hero trying to find the villain of the play? 
With thousands of Pantos happening this Christmas, take a look at your local theatre schedule to find the perfect Panto for you and the family. 
Whatever you decide to do this Christmas, whether it's finding those local gems or heading further afield we're wishing you a safe and happy Christmas!