Brexit has finally arrived – we will be leaving the EU on the 1st January 2021. As this changes lots of things about the way we live, one thing it will also change is how we drive in the EU. We're here to let you know what driving in the EU will be like after Brexit. Before we jump into this blog, don't worry – you don't have to know the ins and outs of Brexit to understand this because, well… does anyone know the ins and outs?
Driving in Europe after Brexit
Many young drivers are asking questions about driving to Europe after Brexit and want to know how it'll all work – is my UK driving licence still valid after Brexit in Europe? What will I need to drive in Europe after Brexit? It sounds confusing but it doesn't need to be – we're here to help!
Will my driving licence be valid in Europe after Brexit?
Great news – yes it will be – you'll just need to do a couple of extra things before hopping in your car for an EU road trip. From the 1st January 2021, you will need certain documentation to drive within the EEA (The EEA is the EU plus Norway, Liechtenstein and Iceland)
A Green Card

A GB Sticker

In some cases you'll also need an IDP (International Driving Permit)
Don't worry if this sounds confusing – we've broken them down for you below.
What is a Green Card and how do I get one?
If you choose to drive your own car in Europe, you'll also need to pick up a Green Card from your insurer before driving abroad, to prove your car has insurance cover in place. You can only get this if your insurance policy covers foreign travel. The Green Card only provides the minimum legal requirement for the country you are in, unless additional cover is granted – it isn't necessarily the cover you get in the UK. You should check with your insurer to find out the type of cover you have when driving abroad.
If you're a Marmalade customer and you need to request a Green Card – we're making it really simple. All you need to do is:
Send an email to [email protected] with your policy number and state where and when you will be travelling. Your Green Card is then emailed out to you the next working day, assuming your policy covers foreign use. You will need to take a physical copy of your Green Card with you so you'll be required to print it before you travel, but it doesn't have to be printed on green paper anymore. Should you want us to send you a physical copy it will take 3-5 working days, so make sure you get in touch with plenty of time before your trip. 
Do I need an IDP?
For most drivers in the UK, their normal driving licence can be used to drive in the EU for short visits. You will only need to purchase an IDP if you have a paper driving licence or if your driving licence was issued in Gibraltar, Guernsey, Jersey of the Isle of Man. 
You can pick up an IDP from Post Offices, for the cost of £5.50. There may be changes to the type of IDP you will need depending on where you travel. For a full list, check here.
To apply for an IDP you will need to take the following to your nearest Post Office
A full valid UK driving licence, either your photo card or old paper licence. Provisional licence holders are not permitted to drive outside the UK

A passport sized photograph

The £5.50 application fee

Original valid passport as proof of ID, if you are presenting the older paper version of your driving licence
What is a GB sticker?
You may not take much notice but the number plates on some cars have a small EU symbol to the left hand side.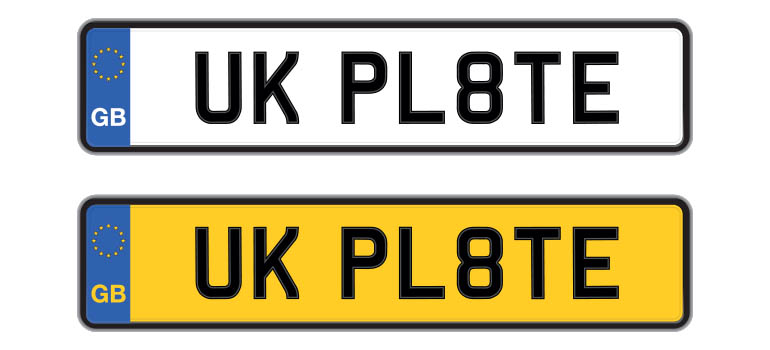 From the 1st January, if you're driving in Europe (except Republic of Ireland) you will need to display a GB sticker clearly on the rear of your car if your number plate has any of the following:
An EU symbol

A national flag of England, Scotland or Wales

Numbers and letters only – no flag or identifier 
We hope this has cleared up some confusion you may have had when it comes to driving in Europe after Brexit. The main thing is that you can still drive abroad so any road trips to the EU you have planned can still go ahead – you just need to do a little bit of prep work first to make sure you've got the right documents in place.